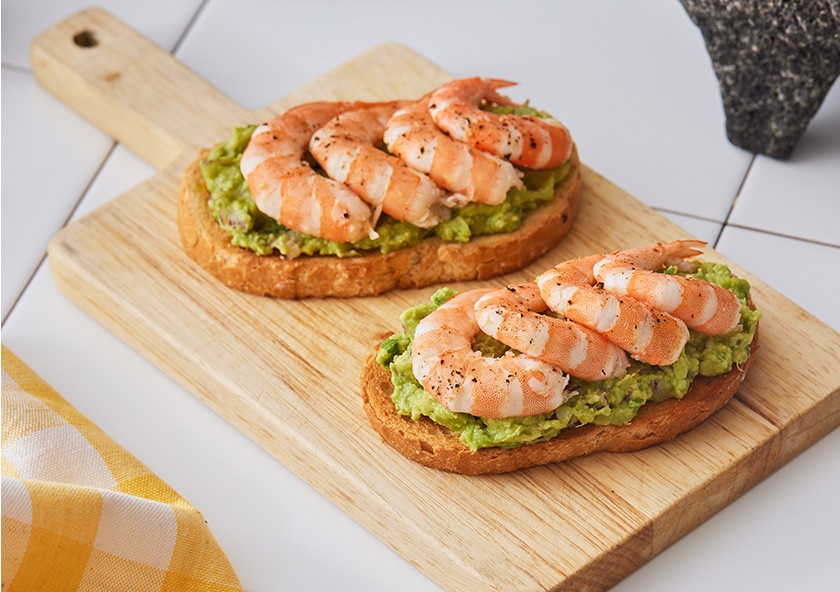 Recipes
Avocado Toast with Shrimp
Brunch just got even better! We love a classic avocado toast, but we're taking brunch to new levels by adding our Vannamei shrimp for some extra protein and pairing it with a creamy, cool guacamole all on top of a slice of golden brown, crunchy toast.

15 min

Beginner
Instructions:
Finely chop the onion, jalapenos and cilantro.
In a mortar, mash the avocado until you get a paste
Add the chopped jalapenos, chopped cilantro and juice of 1/2 lime, mix well.
Toast the bread in the toaster or drizzle with olive oil and bake in the oven until golden brown
Spread the guacamole on the toast, top with shrimp, season with salt and pepper and finish with a drizzle of olive oil.

Recipe for 4 people
Ingredients:
16 Vannamei shrimp, cooked
4 slices of bread
Olive oil
2 ripe avocados
½ red onion
5 g jalapeños
2 g cilantro
½ lime