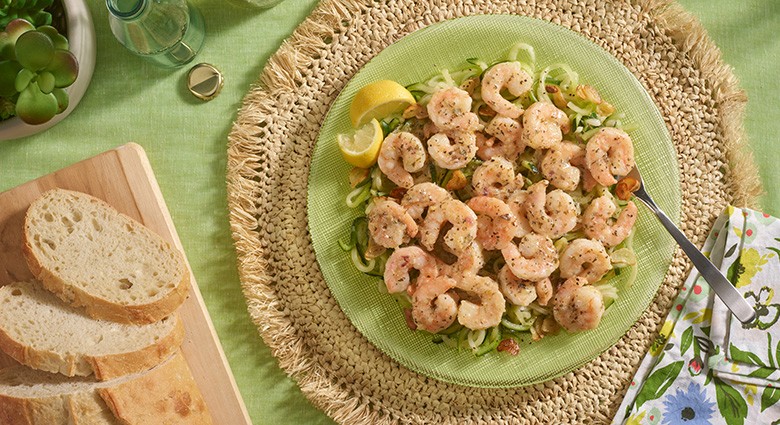 Recipes
Citrus Herb Shrimp with Zoodles
Elevate your pasta night with a healthy twist of zucchini noodles. Top your zoodles with our pre-sauced Citrus Herb shrimp for a quick and tasty meal!
View our Citrus Herb Shrimp.

15 min

Beginner
Instructions:
Prepare Toss & Serve according to package directions; keep warm.
Meanwhile, in a large skillet add butter and olive oil and heat over medium-high heat until butter is melted. Add garlic and sauté 1 to 2 minutes until fragrant and beginning to turn golden. Add zucchini noodles and cook until desired tenderness, stirring frequently. Add lemon juice and stir to combine. Season with salt and pepper.
Remove to a serving platter and top with Citrus Herb Shrimp.

Recipe for 4 people
Ingredients:
2 tablespoons butter
2 tablespoons olive oil
6 cloves garlic, sliced
12 ounces zucchini noodles
Juice of one lemon
Salt and pepper, to taste