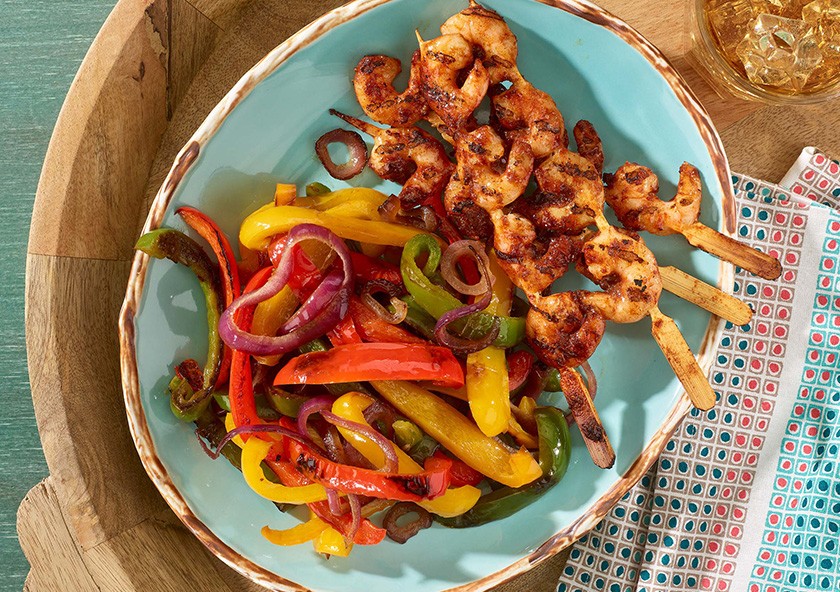 Recipes
Chipotle BBQ Shrimp Skewers with Peppers
Perfect for a barbecue or weeknight fajitas, our Chipotle BBQ skewers are packed with saucy flavor.
View our Chipotle BBQ Shrimp Skewers.

15 min

Beginner
Instructions:
Remove stems and seeds of peppers and slice. Remove onion skin and cut off top and bottom; slice.
Heat olive oil in a large skillet over medium high heat. Add pepper and onion slices and cook to desired doneness. Season with salt and pepper and place on a serving platter; keep warm.
Meanwhile, prepare skewers according to package directions and serve over pepper mixture.

Recipe for 2 people
Ingredients:
1 each red pepper, green pepper, yellow pepper
1 red onion
2 tablespoons olive oil
Salt and pepper, to taste