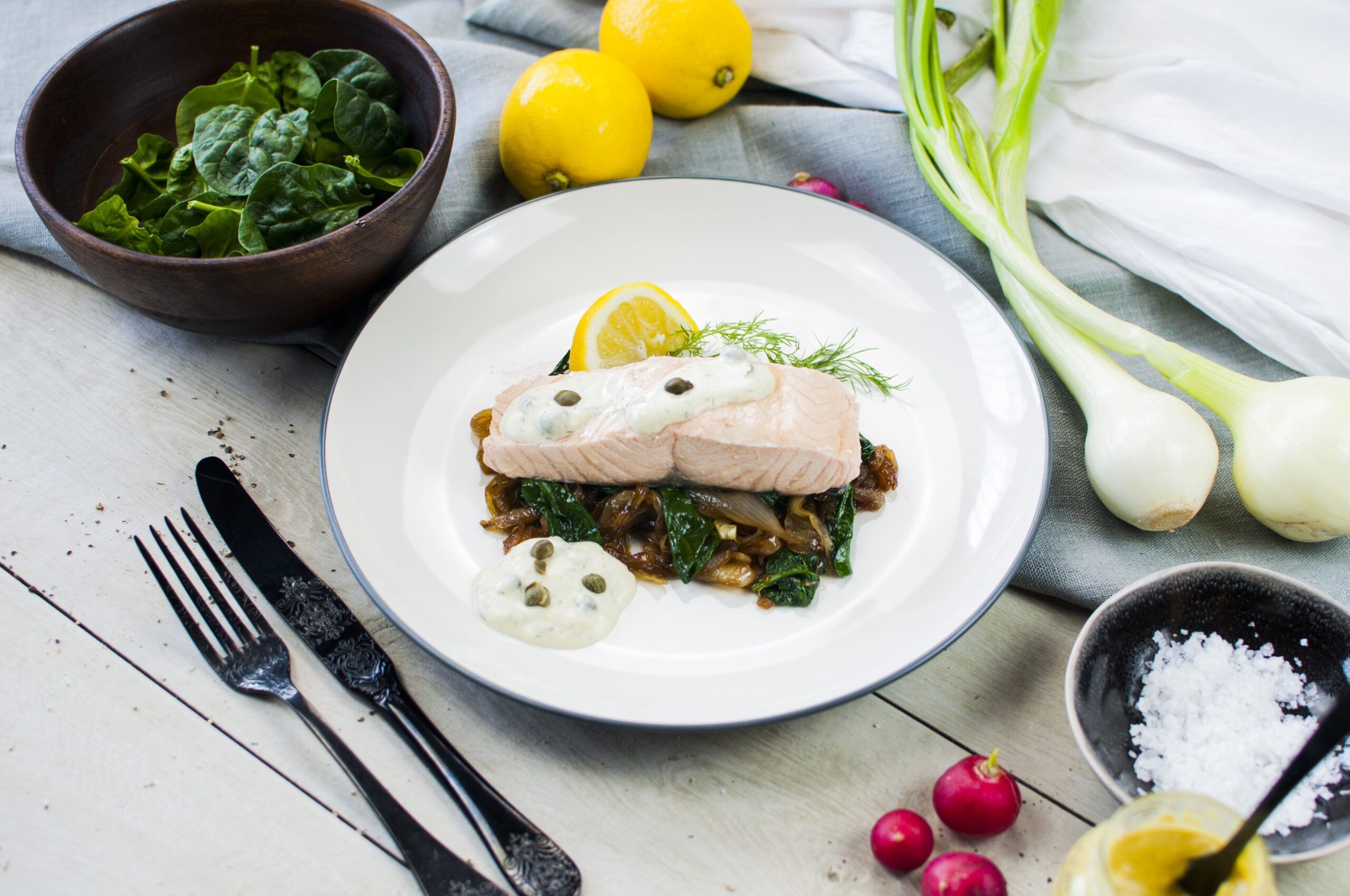 Recipes
Salmon with Creamy Mustard Sauce
This salmon dish is paired with spinach and onions and packed with flavor from its creamy, zesty dill and Dijon mustard sauce.

15 min

Beginner
Instructions:
Cut two onions into thick rings. Fry slowly in 3 tablespoons of oil until caramelized, adding a tablespoon of brown sugar halfway through the process.
Add two cups of spinach leaves and cook for another minute. Reserve.
Make the mustard sauce: gently bring the cream to a boil, add Dijon mustard, capers and dill, stirring well over low heat for 3 to 4 minutes. Reserve.
Prepare the salmon: In a pot, boil water with salt and lemon. When it comes to a boil, remove from the heat and add the two salmon fillets. Cover and let it cook very slowly for about 7 minutes and remove from the water.
Serve the onion with spinach mixture topped with the salmon fillet, and pour the mustard and caper sauce over the fish.

Recipe for 2 people
Ingredients:
2 fillets of salmon
2 spring onions
1 tablespoon brown sugar
2 cups baby spinach
3/4 cup of cream
1 tbsp Dijon mustard
1 tbsp capers
1 tsp Dill
1 lemon
Salt