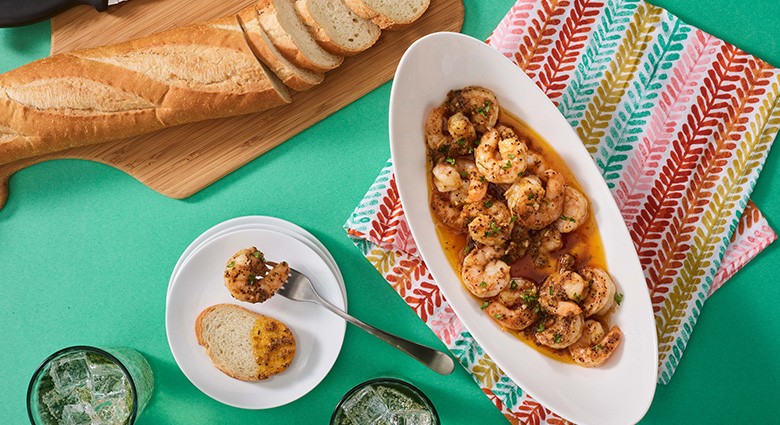 Recipes
Cajun Barbecue Vannamei Shrimp
The kitchen is heating up with our Cajun barbecue white shrimp recipe. This flavorful shrimp dish pairs perfectly with hearty bread to soak up every drop of that tasty sauce.

15 min

Beginner
Instructions:
In a large skillet, over medium heat, melt butter. Turn heat to medium-high and add garlic. Sauté until fragrant. Add peppers and paprika; mix well.
Add shrimp and cook until done, 2 to 3 minutes per side. Season with salt and parsley. Serve with lemon wedges and warm bread.

Recipe for 4 people
Ingredients:
1/2 pound (2 sticks) unsalted butter
2 cloves garlic, minced
1/2 tablespoon fresh ground pepper
1/2 teaspoon white pepper
1/2 teaspoon cayenne pepper
1/2 teaspoon paprika
1 pound HLSO White Shrimp
Sea salt, to taste
Chopped parsley, to taste
Lemon wedges
Crusty bread for dipping, heated