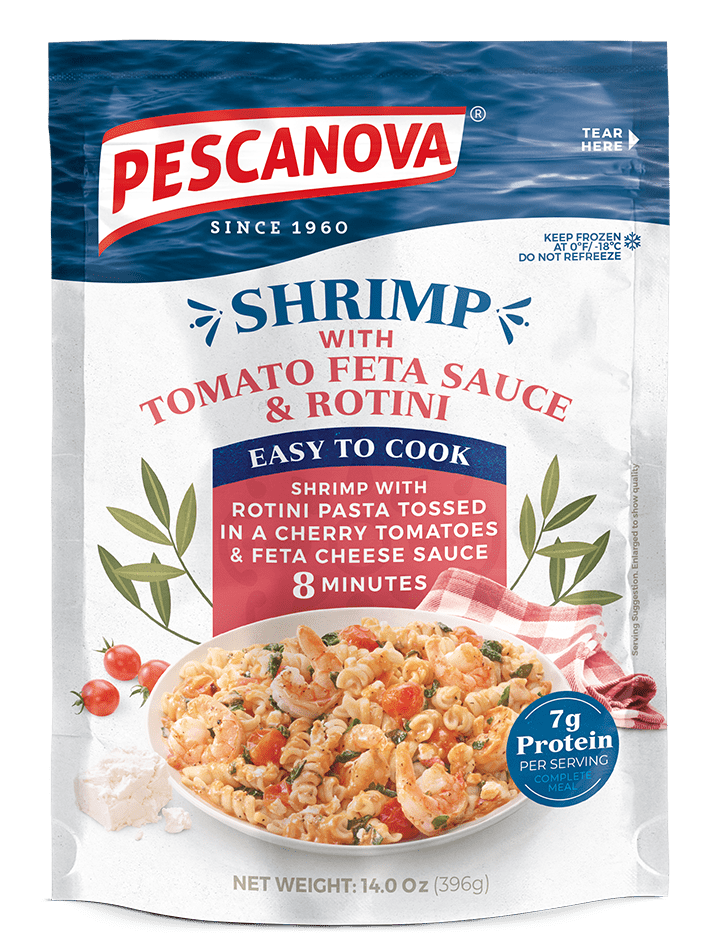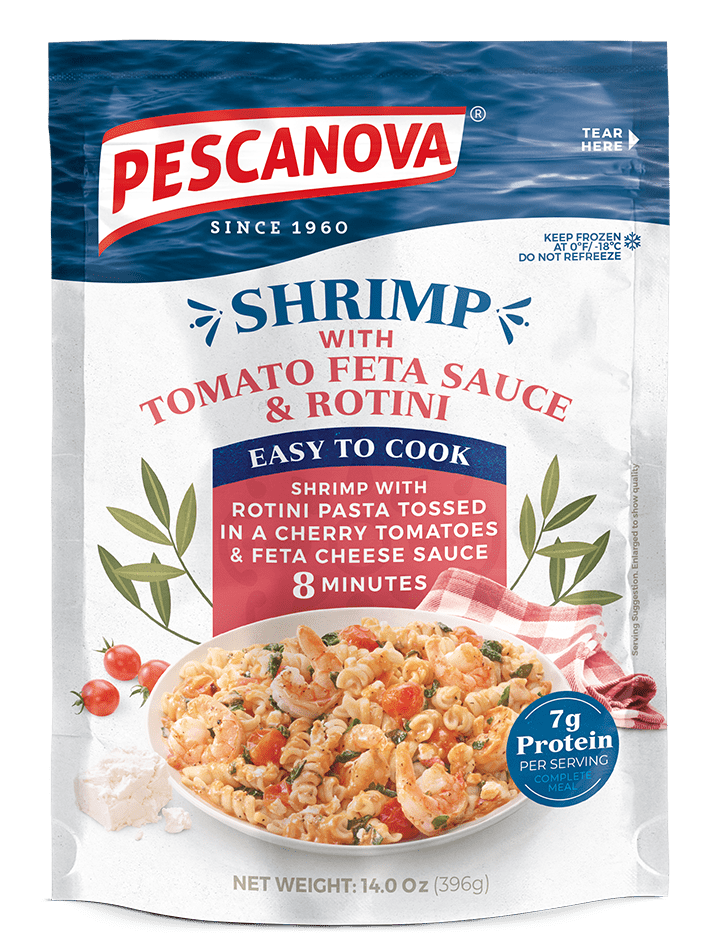 Shrimp with Tomato Feta Sauce & Rotini
We all know the viral tomato feta pasta, right? But what if we made it even better? We did! Our vannamei white shrimp is perfectly paired with spinach, tomatoes, and hearty rotini in a mouth-watering tomato feta sauce.
This delicious, one-pan skillet meal that cooks in just 8 minutes is packed with a balance of protein, pasta, and vegetables in a delicious, chef-curated sauce that will leave you wondering how it's even possible to make a quick dinner that tastes this good!